Reliant Public Insurance Adjusters Inc
At
Reliant Public Insurance Adjusters
, we treat every client's property claim as if it is our own. Reliant has the experience, knowledge and resources to get you the highest possible settlement of your claim. The majority of our business comes from the referrals of our satisfied clients. Many are repeat customers. That is the highest possible compliment we can receive. Settling insurance claims is now, more than ever, a complicated and confusing process. Let us show you the difference Reliant Public Insurance Adjusters can make.
---
Scott Scovin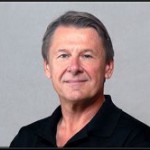 Scott has over 30 years of experience dealing with insurance property claims. For ten years he owned a disaster restoration company that cleaned residential and commercial properties after floods, fires and smoke damage. He also owned a company that specialized in cleaning contaminated air duct systems and held an Indoor Air Cleaning Specialist Certification. He is a Wind Storm Insurance Network Certified Claims Appraiser. He is licensed in Oklahoma, Texas and Florida.  
Jimmy Blunt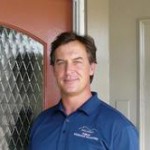 Jimmy has been a licensed Public Insurance Adjuster since 2005. Besides Oklahoma, he is licensed in Texas and Florida. Jimmy is well aware of the difficulties involved in trying to work through an insurance claim. He has worked on hundreds of windstorm, hail, fire, & water damage claims. Jimmy is a member of the Windstorm Insurance Network, Property & Casualty Claims Professionals and the Insurance Appraisal and Umpire Association. He is dedicated to assisting families and businesses during their time of need and gets his greatest satisfaction in making a difference in their lives.
Karen R. Schiffmiller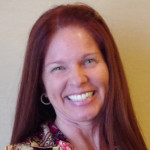 Karen has a combined 30 years of legal and public adjusting experience which allows her to interpret and understand insurance policies to provide full coverage under the insurance policy for her clientele. She has been successful in having many claim denials overturned and paid by insurance companies. Karen has worked many fire, flood, water damage, windstorm and sinkhole claims, and provides claims management for her New York affiliate. She serves on the Board of Directors for the FAPIA and is a certified Appraiser.  
Blake Burch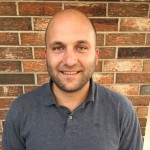 Blake Burch is a lifelong resident of Yukon Oklahoma. He has over 8 years of experience as an insurance adjuster for some of the largest insurance companies in the state.  He has vast experience with a wide variety of insurance claims. Blake has had extensive training in insurance policy interpretation and can help you make sense of the language used in your insurance policy. While working for the insurance companies he noticed that many of his customers really needed  help and advice, but as a representative for the insurance companies, he was limited in what he could do. Blake joined Reliant because he believes that it is important that people have someone who can help them through the difficult process of recovering from a loss.  
Leave Feedback Of Our Service

Recent Articles
The Causes of Fire Damage

While some causes of fire are general and can occur anywhere, other causes are more specific for certain rooms. If you're not careful about how you handle fire, you could easily end up causing severe damage unintentionally, or tragically even the loss of life. In order to help prevent that, we would like to share...

Read More
The Visible Causes Of Water Damage

In order to prevent water damage, you must first learn what causes it. This article will cover the visible causes of water damage, the ones that are easy to self-detect.Be sure to look for the second part of this article and learn all about the invisible causes of water damage as well. A good understanding...

Read More
If you are looking for an insurance claim assistance expert then please call 405-641-5734 or complete our online request form.