Are You Looking for a Moore Insurance Claims Adjuster Today?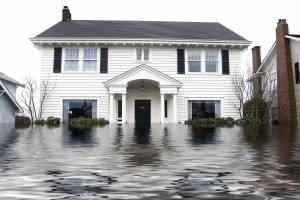 In Oklahoma, we are no strangers to inclement weather. Sometimes these dangerous storms can cause an array of damages to homes and businesses. Many people can feel lost after their home or business is damaged due to fire, wind, water, lightning strikes, or even earthquakes. Having to deal with your insurance company at a time like this can be a major hassle. When the unexpected happens and you need a
Moore insurance claims
adjuster, please call Reliant Public Insurance Adjusters Inc at 405-641-5734. We have helped thousands of clients in the Moore area with their insurance claims. Our staff is professional and proficient in dealing with insurance companies to get you the relief you need. We can implicitly explain the condition of your home or business in terms that your insurance company will understand. Our expertise facilitates the insurance claims process and ensures that no damages go overlooked. When you are in need, it's good to have a friend like Reliant Public Insurance Adjusters Inc.
Moore Fire Damage
A house fire can be a devastating hardship for any Moore homeowner. Fire damage can be so extensive that it is difficult to determine exactly what it will cost to make needed repairs. Typically your insurance company will send out their own adjuster to inspect your home and create an estimate of the fire damage. With Reliant Public Insurance Adjusters Inc in your corner, you won't have to worry about getting short changed. We will fight for your rights and get you the highest settlement possible by conducting our own inspection and reporting our findings to your insurance company. Call us for all your fire damage
insurance claims in Moore
, Oklahoma.
Moore Water Damage
Water damage is also difficult to estimate because there are usually unseen damages that could be missed under careless inspection. Standing water in a building will eventually soak into the walls and floors causing extensive water damage to many structural materials such as mortar, wood framing, insulation and drywall. The cost to repair water damage in your Moore home can add up quickly. Call Reliant Public Insurance Adjusters Inc, and have a professional
Moore insurance claims
adjusters on your side.
Moore Wind Damage
Wind damage can create significant repair or replacement costs for a Moore homeowner. Insurance is designed to protect you in the event that wind damages your home but insurance companies want to pay you the smallest amount possible. At Reliant Public Insurance Adjusters Inc, our professional insurance claims adjusters in Moore know all the ins and outs of the insurance claims process. We handle all your paperwork and will strive to get you the most out of your insurance settlement to make wind damage repairs.
Services We Provide in Moore, OK
We Proudly Serve These Oklahoma Areas
Oklahoma City, OK
|
Moore, OK
|
Norman, OK
|
El Reno, OK
|
Tulsa, OK
|
Edmond, OK
|
Lawton, OK
|
Broken Arrow, OK
|
Enid, OK
|
Woodward, OK
Recent Articles
The Visible Causes Of Water Damage

Are You Looking for a Moore Insurance Claims Adjuster Today? In Oklahoma, we are no strangers to inclement weather. Sometimes these dangerous storms can cause an array of damages to homes and businesses. Many people can feel lost after their home or business is damaged due to fire, wind, water, lightning strikes, or even earthquakes....

Read More
The Causes of Fire Damage

Are You Looking for a Moore Insurance Claims Adjuster Today? In Oklahoma, we are no strangers to inclement weather. Sometimes these dangerous storms can cause an array of damages to homes and businesses. Many people can feel lost after their home or business is damaged due to fire, wind, water, lightning strikes, or even earthquakes....

Read More
If you are looking for Insurance Adjusters in Moore then please call 405-641-5734 or complete our online request form