Public Insurance Adjusters, Claims Help For Hail Damage in Oklahoma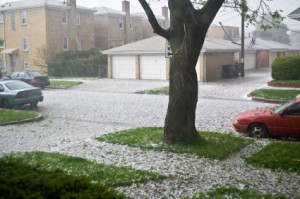 Insurance claim problems? In this great state of Oklahoma, we experience Hailstorms from time to time. Hail can damage your shingles, siding, or gutters without any visible signs from the ground. In many cases, hail damage goes unnoticed until it becomes a much bigger problem. By then it is a difficult task to get the proper coverage from the insurance company. At Reliant Public Insurance Adjusters Inc, we provide Insurance claims Assistance for Oklahoma homeowners that suffer from
Hail Storm Damage
If you have hailstorm Insurance claim problems  you can give us a call and we will inspect your roof, siding, and rain gutters for signs of damage. The signs of damage are small and can be overlooked by insurance adjusters. As time goes on these areas of damage begin to let water in your home.  
We Can Help Your Hail Damage Claim
We have years of experience dealing with Hail Storm damage insurance claims. We will work hard to get your insurance claim handled quickly and fairly. Your storm damaged home deserves to be put back together properly. We and help you with you  Insurance claim problems.
If you are looking for Hail Damage insurance claim help and assistance in Oklahoma then please call 405-641-5734 or complete our online request form.