Insurance Claim Assistance for Earthquake Damage in Oklahoma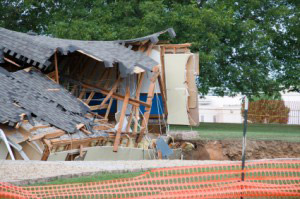 When the earth beneath you begins to shake, you will only think of everything important in your life fearing for your family and your home. Therefore, our insurance claim assistance experts will help prepare and protect you and your family from the changes in Mother Nature. We know how to rebuild and restore your life and that starts with your home.
Earthquakes
are natural disasters that can affect millions of people and their homes. You can protect your family by preparing your home in advance after hearing of any warning reports. Shut-off emergency plans for gas, water, and electricity and any household items such as furniture, hanging products, appliances, and potential fire hazards should be located in the best secured areas within your home.
We Can Help With Your Earthquake Damage Claim
If you are faced with an earthquake claim then you are going to want some help from the professionals at Reliant Public Insurance Adjusters Inc,. We have experience in dealing with insurance companies and we know the ins and outs of the industry. We are insurance claim assistance experts that can help get your life back together. Call us today and see what a difference we can make.
If you are looking for insurance claim assistance in Oklahoma for Earthquake Damage then please call 405-641-5734 or complete our online request form.