Lawton Insurance Claims Adjusters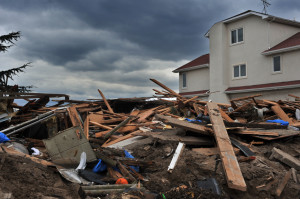 From fire damage to water damage to wind damage and more, Reliant Public Insurance Adjusters Inc has the expertise and know-how to handled every thing for your
Lawton insurance claims
. We are here for you in the event of a disaster that damages your home or other property. See what Reliant Public Insurance Adjusters Inc can do for you! When fire, water, hail, lightning, earthquakes or wind causes damage to your Lawton home, there is no time to lose. We can get you on your way to a quick and complete settlement with your insurance company. We work beside you every step of the claims process and strive to get you the biggest settlement that we can manage. Give us a call at 405-641-5734 now!
Lawton Fire Damage
Fire damage can have disastrous effects and fast action is needed in order to save Lawton homeowners like yourself hundreds even thousands of dollars due to negligent inspections. You need the guidance of a certified
Lawton insurance claims
adjuster to properly evaluate your needs such as repairs, cleanup, contents replacement, restoration and reconstruction. Get in touch with Reliant Public Insurance Adjusters Inc! We will get your fire damages claim settlement processed quickly.
Lawton Water Damage
Water damage can cause a huge mess not only physically but also when it comes to your
Lawton insurance claims
process. Reliant Public Insurance Adjusters Inc has the expertise to provide you with quality insurance claims assistance. Our water damage claims adjusters have skillfully settled numerous water-related insurance claims for Lawton homeowners. Let us sort out the mess and get you the reimbursement you need to get your home back to normal.
Lawton Wind Damage
Violent storms cause millions of dollars in wind damage each year and it can be a staggering undertaking to sift through the wreckage. Let Reliant Public Insurance Adjusters Inc alleviate some of those stresses by choosing us to take care of all your wind damage insurance claims. Rest assured that we will get you the funds that you need to make the necessary repairs to your Lawton home.
Services We Provide in Lawton, OK
We Proudly Serve These Oklahoma Areas
Oklahoma City, OK
|
Moore, OK
|
Norman, OK
|
El Reno, OK
|
Tulsa, OK
|
Edmond, OK
|
Lawton, OK
|
Broken Arrow, OK
|
Enid, OK
|
Woodward, OK
Recent Articles
The Causes of Fire Damage

Lawton Insurance Claims Adjusters From fire damage to water damage to wind damage and more, has the expertise and know-how to handled every thing for your Lawton insurance claims. We are here for you in the event of a disaster that damages your home or other property. See what can do for you! When...

Read More
The Visible Causes Of Water Damage

Lawton Insurance Claims Adjusters From fire damage to water damage to wind damage and more, has the expertise and know-how to handled every thing for your Lawton insurance claims. We are here for you in the event of a disaster that damages your home or other property. See what can do for you! When...

Read More
If you are looking for Insurance Adjusters in Lawton then please call 405-641-5734 or complete our online request form